PROFILE: Uchenna Grace Kanu Nigerian Professional Football Player.
11/21/2021 17:53 in Sports
Miss Uchenna Grace Kanu, is from Umuachama Amamba Uzuakoli in Bende L.G.A Of Abia State Nigeria.
Uchenna Grace Kanu, a Nigerian International female footballer who plays as a forward for Swedish Club Linkopings Fc in the City of Lakeland Floride.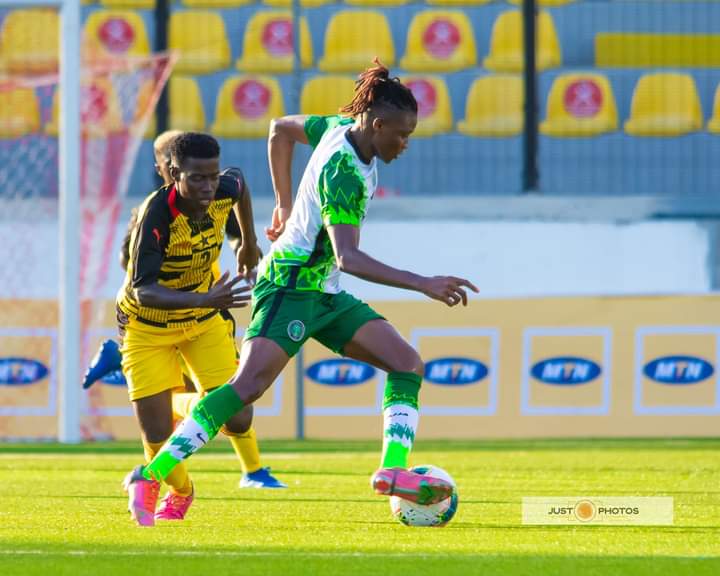 She wears number: 27 in her team.
Height : 1.73 ( 5 ft 8 in)
Uchenna Grace Kanu represented Nigeria at the 2014 FIFA U-17 Women's World Cup and the 2014 FIFA U-20 Women's World Cup.
National team
2014 Nigeria U17
2014 Nigeria U20
2019 Nigeria
Club career
2018 - 2020 Pensacola Fc.
2020 - Seville
2020 - linkopings fc.
College career
2016 - 2018 - Southeastern fire.
Currently at Linkopings fc:
In 2019 Uchenna Grace Kanu was giving an award as the 2019 National Player of the year for NAIN Woman Southeastern University Lakeland Florida.
November 18th was deducted to her name UCHENNA GRACE KANU Day!
''A History Breaker''
When she was in the college, she broke a record of 146 in four (4) years career goals and became the ALL - TIME - LEADING with 149 goals and 25 hatricks total in all divisions ( both men and women) and had a day dedicated to her name ( November 18th).
Congratulations history breaker more grace to you!!
There is an online voting going now from Cool Wealth award for "best female footballer of the year award"
Vote for Uche Grace Kanu to win this award
@
Let's show support and vote for our own to win this award.
©Mazi Iheanyichukwu Okorie.
COMMENTS
Comment sent successfully!