Real Estate Business: Properties / Land For Sale In Nigeria.
ABOUT THE EVENT
Where:
All States in Nigeria.
PWAN GROUP is a real estate company that came in to existence in the year 2012. On the 12th of March to be precised.
PWAN Home Ltd which is the mother company, gave birth to PWAN Edge, PWAN Plus, PWAN Premium, PWAN prime, PWAN Pro, PWAN Heritage, PWAN Legend, PWAN Advantage, PWAN Lekki, PWAN Bazaar, PWAN Haven, PWAN Diamond, PWAN Precious, PWAN Royale,etc.
All these affiliates are in full operation.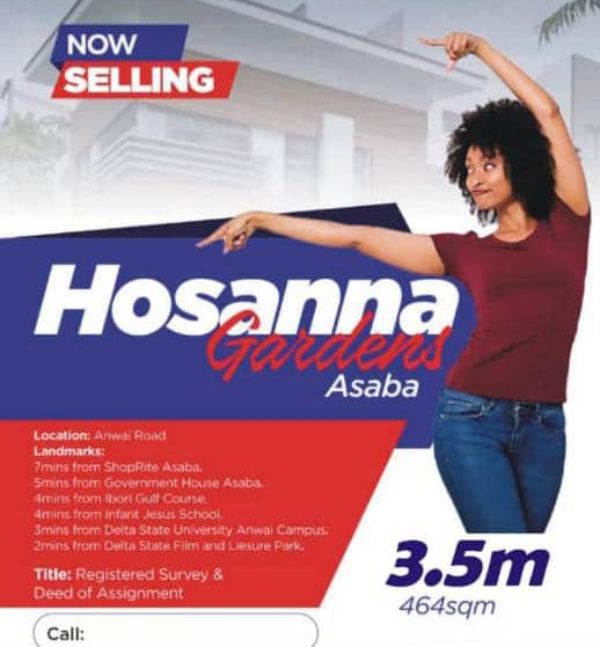 Furthermore, the company has set a standard in the Real Estate industry. Of course, if you sell any product of any of these affiliates, you are expected to equal Commission as well.
It has a soft-rigid system that has helped the staff to sit up and a soft system that has helped clients to be satisfied.
We also give instant physical allocation. We take our clients for inspection before advising them to subscribe. Also, all our inspections are free.
No agent fee from the client, no consultation fee.
Now, give adequate attention to the complain of our clients.
Almost all our Estates are buy and build. We will only approve the type of building to be built which will not be against the will of the client.
Let me add our locations to enable you construct a comprehensive publication.
Properties For Sale Located at these States.
Abuja, Port Harcourt, Owerri, Illorin, Ibadan, Ota, Awka, Enugu, Nnewi, Onitsha, Aba, Umuahia, Asaba, Warri, Lagos, Calabar, Uyo, Eket, Abakiliki, Benin, etc
CONTACT: IYKE OKORIE / Property Consultant and Affiliate of PWAN GROUP.
Phone/WhatsApp : 08162613822
Email: jayiyke@outlook.com
First Come First Serve!!!!!!